WHEN
Wednesday, November 20, 2019 6:00-7:00 PM EST
Add to Calendar
REGISTRATION – $25
Gina Bigge & Al Soto
Like two halves of a brain, a digital presence requires both optimized Function and Form to drive web traffic to your business. Al Soto and Gina Bigge have teamed up with more than 20 years of experience each in web development and internet marketing. Al has been developing and optimizing websites for 20+ years with his firm WebsitesMia. Gina's experience in marketing and communications roles for a wide variety of companies translates well into providing tips for branding, segmenting and writing content tailored to the right audiences. Learn more about her company at ProSource Marketing Services.
Al and Gina both enjoy advising small business owners on how to be more successful in generating website leads and sales. Al is a member of BNI, helping small business owners grow in South Florida and beyond. Gina has been a guest speaker and mentor for The Jim Moran Institute for Global Entrepreneurship, StartUp Now at CareerSource Broward, and Kaufman FastTrac through the Broward County Office of Economic and Small Business Development.
WHERE
SCORE South Palm Beach
7999 N. Federal Hwy Ste 201
Boca Raton, FL 33487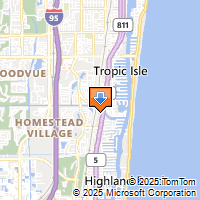 Driving Directions
CONTACT
SCORE South Palm Beach
561-981-5180
bocascore@gmail.com
Unleash Your Website's Potential
People are searching online for your products or services. Having an optimized web site isn't just about making it look pretty and sound great – though branding and audience engagement are important.
Getting ranked on Google's Search Network increases the number of people visiting your website. Having your website designed and structured for the best user experience possible helps you with your rankings – with or without paid Google Ads.
Learn how to improve your online presence immediately with 10 Basic Tips that will result in more exposure and better ranking on Search Engine Results Page (SERP). Pair functional improvements with consistent branding elements, original video and image content and effective copywriting and you will get loved by Google, increase your web traffic and ultimately grow your business.
Your website has SUPERPOWERS. Just getting started with your first web site, or in need of an audit or revamp to make your existing site do more for you? Even the best-looking websites need to get found. Join us to learn more.